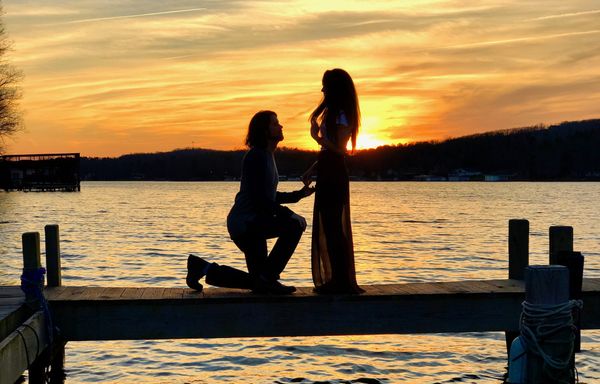 Saying "I do" is one of the most expensive things you say in your lifetime. Other phrases you'll say that'll cost a pretty penny are "I'll take it" when buying a car, "let's put an offer in" when buying a house, or "let's have a kid." However, none are more stressful than planning your dream wedding around Minneapolis-St Paul. Of course, you can buy another car, another house, or even have another kid, but your wedding day only happens once! So, it's smart to prioritize where to spend your wedding budget.  
Hiring a professional wedding DJ like Musical Genius Productions is also smart. But unfortunately, many couples rent a sound system and make a playlist or hire a "friend of a friend," aka the amateur DJ, for the main entertainment. Now I get it; you want to save money. But many couples need to realize that doing this has consequences that can diminish their guest experience.  
Here are six reasons you must hire a professional wedding DJ near Minneapolis-St. Paul, for your big day! 
1)  Careful Planning and Attention 
Professional wedding DJs have years of experience, so they're a great resource for planning your ceremony and reception. Once your big day comes, you should only focus on saying the right name at the altar (unlike Ross from Friends) and dancing the night away! A professional wedding DJ also picks the best songs to keep guests dancing all night! Located near the Twin Cities, Musical Genius Productions lets you relax and ensures your needs and guests are cared for throughout the night. 
2)  Reliable Wedding DJ Service 
Shopping around and picking the cheapest DJ in Minnesota or Wisconsin is tempting. But you'll be happier with a professional wedding DJ – they have a reputation for arriving on time. You have enough to worry about, so don't worry about your wedding DJ not showing up! Musical Genius Productions has been around since 2009, and we've never missed a wedding since! We also offer custom wedding packages. 
3)  Music Selection  
Simply making a playlist for your wedding is detrimental. Why? Having a playlist limits the fun on the dancefloor. Guests can't make song requests or dance to their favorite songs. I know it's your wedding and you want to hear your favorite songs. But if you want a packed dancefloor, you need a wedding DJ who reads the crowd. A wedding DJ will take your must-play songs and mix in oldies but goodies to keep guests dancing all night! 
4)  Peace of Mind with a Minneapolis-St. Paul DJ 
You probably made speeches in high school or took a public speaking class in college. However, by now, you probably forgot most of what you learned. A professional wedding DJ is an expert in public speaking! Musical Genius Productions makes the necessary announcements to keep your reception flowing smoothly and dismiss tables for dinner. We follow your schedule, so you enjoy your wedding day! 
5)  Industry-Leading Equipment 
If you opt to rent sound equipment, you can't guarantee the quality of the equipment. In addition, you need a backup in case something unexpected happens. Most professional DJs carry trusted brands like JBL, Crown, Pioneer, Chauvet, and American DJ. Also, a good wedding DJ has the experience to mix and balance the sound to get crystal-clear quality.  
6) Save Money With An Expert DJ 
I know you've meticulously planned every detail; you might also think hiring the cheapest DJ in Minneapolis-St. Paul is the best option, but it comes with a cost. As I've said, your wedding day is a one-night-only event. You deserve the best in entertainment! Make sure your guests don't leave unsatisfied with the music or say the dancefloor was empty. A professional wedding DJ might not offer the lowest price, but it's an essential cost to entertain your guests properly. You'll also have more time to mingle with your friends and have memories of a full dancefloor! 
Book a Professional Wedding DJ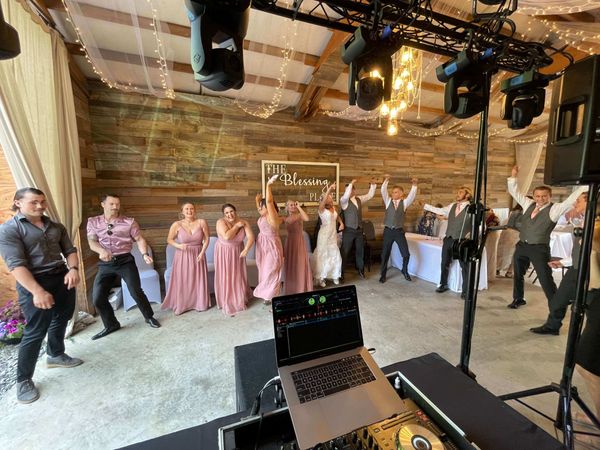 Suppose your wedding is near Minneapolis-St. Paul, then contact Musical Genius Productions for your wedding. We've been in business since 2009 and guarantee a reliable, respectful, and professional wedding DJ service. We take the time to get to know you and your spouse, so everyone leaves with heartfelt memories.  
Let's discuss your wedding entertainment!