Your DREAM WEDDING WITH US
As a professional wedding DJ/MC, DJ Blanco at Musical Genius Productions delivers a full service of concert-style sound and lighting. In addition, we are passionate about providing each couple with attention to detail and dedication. We provide luxury entertainment options necessary to make your wedding day perfect! Omar, the owner of Musical Genius Productions, has the enthusiasm to provide only the finest and most exceptional DJ services. With our careful design and planning, we ensure that every occasion succeeds. Rest assured that your wedding day will run smoothly, and your guests will leave with heartfelt memories!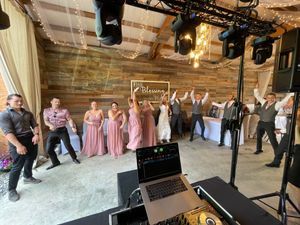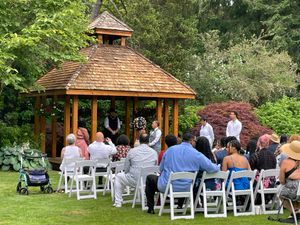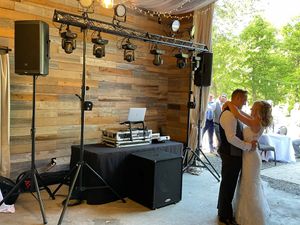 Our Difference
We care about your story as a couple; we care about your dream wedding, and we care about your guests.
Wedding planning is hectic. We recognize every wedding detail is meticulously planned. We also know you have a Pinterest board with tons of wedding ideas. Only Minneapolis-St. Paul's (Twin Cities) Best Wedding DJ is a guaranteed reliable, respectful, and professional wedding DJ/MC. Omar, the Owner & DJ, listens to your wants and needs to ensure that your guests leave happy. Your perfect special day needs the best entertainment which is why he is here for you.
Unmatched Service
PERSONALIZED ATTENTION
Everything is personalized to you. DJ Blanco at Musical Genius Productions ensures your entertainment needs and your guests are taken care of throughout the night. Omar likes to get to know you and together plan the entertainment details of your special day.
RELIABLE SERVICE
Stressed about your DJ not showing up? Rest assured that since 2009 we have not missed an event. We like to arrive 2-4 hours early to set up and be ready by your start time. In addition, if something rare happens during your day, we have contingency plans. We pride ourselves on our reliability!
PROFESSIONAL DEMEANOR
No wedding DJ should EVER sit down. Because when the DJ sits down the crowd does too. You will always find us near the DJ booth. On the other hand, you will not find us smoking. It is unprofessional. 
BOOKING AGREEMENT  
No deposit is required (unless we must book a hotel); however, we require signing a DJ Performance Contract to lock in your date with us. Full payment is due on the event date upon our arrival at the venue. Credit and debit cards are not accepted. 
FRIENDLY SERVICE WITH PEACE OF MIND
Relax while we entertain your guests. We make the necessary announcements to keep your reception flowing smoothly as well as dismiss tables for dinner. We follow your event schedule so you enjoy your day!
INDUSTRY-LEADING EQUIPMENT
Musical Genius Productions only carries industry-leading gear. You can count on crystal-clear sound quality with trusted brands such as JBL, Crown, and Pioneer. DJ Blanco finds the right balance between high, mid, bass, and volume.
Personalized Music Selection