Imagine Your Dream Wedding With Us
Are you searching for a bilingual wedding DJ near Minneapolis-St. Paul who understands your music tastes, listens to your needs, and keeps guests dancing all night! As a professional DJ, Musical Genius Productions delivers a premier wedding DJ service for couples throughout Minnesota and Wisconsin. In addition, we are passionate about providing each couple with attention to detail. We take wedding entertainment to the next level to make your day perfect! 
Omar Blanco, known as DJ Blanco, has the enthusiasm to provide only the finest wedding DJ service. With our careful design and planning, Musical Genius Productions ensure that every ceremony and reception succeeds. So rest assured that your wedding day will run smoothly, and your guests will leave with heartfelt memories! Look no further for Minneapolis-St. Paul's best wedding DJ!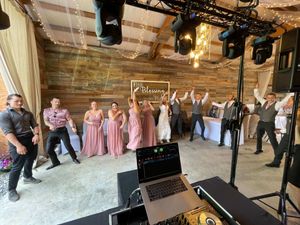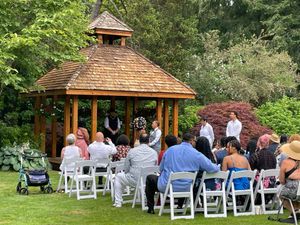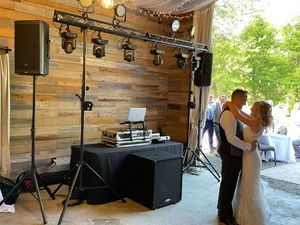 Our Wedding DJ Difference
We care about your story as a couple; we care about your dream wedding, and we care about your guests.
 We know wedding planning is hectic! We recognize every wedding detail is meticulously planned. We also know you have a Pinterest board with tons of wedding ideas! Musical Genius Productions guarantees a reliable, respectful, and professional bilingual wedding DJ near Minneapolis-St. Paul. We listen to your wants and needs to ensure that your guests leave happy. Your perfect special day needs the best wedding DJ, so we are here for you!
Before booking Musical Genius Productions for your wedding, DJ Blanco gets to know you and your spouse; we like to know how you met. We are also open to sharing our past wedding DJ experiences. 
An Unmatched Wedding DJ Service
CAREFUL PLANNING & ATTENTION
DJ Blanco at Musical Genius Productions ensures your needs and guests are cared for throughout the night. We meticulously pick the best songs to keep your guests dancing all night. Ask us anything about wedding planning– we have tons of insight as a professional wedding DJ.
RELIABLE DJ SERVICE
Are you stressed that your wedding DJ will not show up? Rest assured that since 2009 we have attended all our events. We arrive three hours early so we are ready by the time you walk down the aisle. 
PROFESSIONAL ATTITUDE
A wedding DJ should NEVER sit down. Because when the DJ sits down, the crowd does too! You will always find us near the DJ booth mixing music. We will also smile while on stage and look stylish!  
FRIENDLY SERVICE WITH PEACE OF MIND 
Relax while we entertain your guests. We make the necessary announcements to keep your reception flowing smoothly and dismiss tables for dinner. We follow your schedule so you enjoy your wedding day!
INDUSTRY-LEADING EQUIPMENT 
Musical Genius Productions only carries industry-leading wedding DJ gear. We have the expertise to provide crystal-clear sound quality with trusted brands like JBL, Crown, Pioneer, Chauvet, and American DJ. 
YOUR WEDDING - YOUR MUSIC SELECTION
why we're the best wedding dj in the twin cities